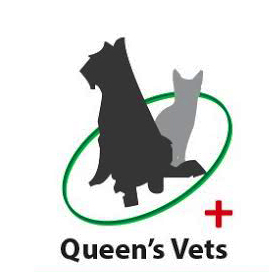 Toa Payoh Vets @
QUEEN'S VETERINARY SURGERY
Blk 3, Queen's Road, #02-155, Singapore 260003. Tel: 6475-0038, 9668-6468.
judy@queensvets.com queensvets.com
A branch of Toa Payoh Vets, toapayohvets.com
Focus: Small animals - dogs, cats, guinea pigs, hamsters, pet rats, rabbits & turtles
May 07, 2019

Update:
The Surgery is closed till further notice. For 2nd opinions, tel: Toa Payoh Vets at 6254-3326, 9668-6468, email judy@toapayohvets.com for appointments or queries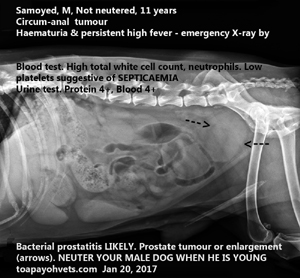 DR SING'S ADVICE. Neuter your male dog when he is young to prevent circum-anal tumours developing. Death from high-fever septicaemia in this Samoyed was related to prostatitis or prostate tumour infections.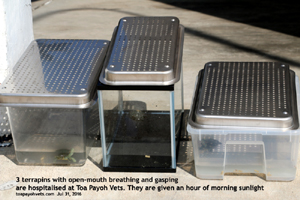 6260. Video: A young terrapin no longer gasp for breath after 4 days of in-patient treatment
6259. Video: Sunshine on 4 terrapins with respiratory infections at Toa Payoh Vets
6258. Video: A nose-wart dwarf hamster has rapid breathing
6257. Video: Singapore Beauty World food area on Sat Jul 3, 2016 7 pm
6256. Video: A 14-year-old red-eared slider has a neck skin lump of 8 mm across
6255A. Blog: Polyuria in a poodle
6255. Final Video: Polyuria, polyphagia and polydipsia in an 8-year-old female spayed poodle
6254. Video: A 13-year-old Shih Tzu is lethargic for 4-5 days
6253. Video: A 2-year-old hamster had his chest tumour excised Pt 2
6252. Video: A 2-year-old hamster has a chest tumour Pt 1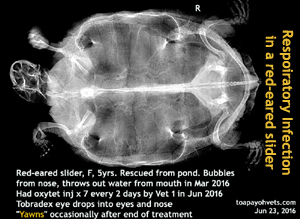 6251. Blog: Respiratory Infection in a yawning terrapin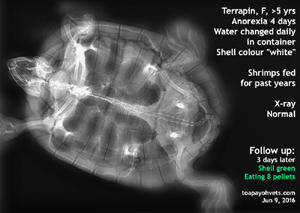 6250. Blog: A terrapin stops eating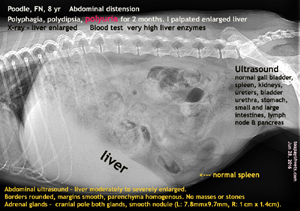 6249. Blog: An 8-year-old poodle urinates a lot - liver disease & adrenal gland nodules
6248. Blog: A 5-year-old terrapin had egg binding and then cloacal impaction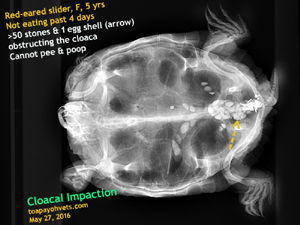 6247. Final Video: A 5-year-old red-eared slider stopped eating and pooping - cloacal impaction with stones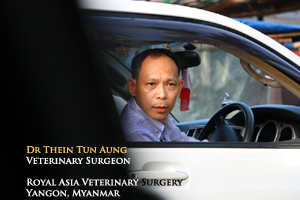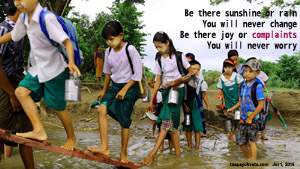 WARNING: Case studies, blogs & videos may contain surgical clips. Viewer discretion is advised for the following links:

1. Final Edited Be Kind to Pets Veterinary Educational Videos of cases seen at Toa Payoh Vets.

2. Giving Back to the

Community by Dr Sing Kong Yuen:

Be Kind To Pets.

*YouTube has the latest postings of case studies from Toa Payoh Vets